How to multi-purpose spaces in a home (with pictures)
13 March 2022, 05:57
By: Luisa Dahianna Trujillo López
Courtesy of Ikea
Past are the days when the living room was just to sit on a sofa. Besides, the decreased inventory in housing might you want to consider ways to multi-purpose your spaces at home and make them work better for you. That's why we're giving you these great inspiration ideas to multipurpose your house.
Cook, eat, and work: thanks to a kitchen island you can use this space as a dining room, your kitchen, and even a desk to have some work done. Choose comfortable counter height stools with backs to make sitting for long periods of time comfortable and good for your posture.
Courtesy of Hommés Studio
Fold your furniture: when having a small space you can choose furniture that you can easily fold and pull apart or even that disappears in the wall. Consider different kinds of Murphy beds which function as a bed, a table,c shelves or even a sofa. There are so many configuration types on the market to choose from.
Resource Furniture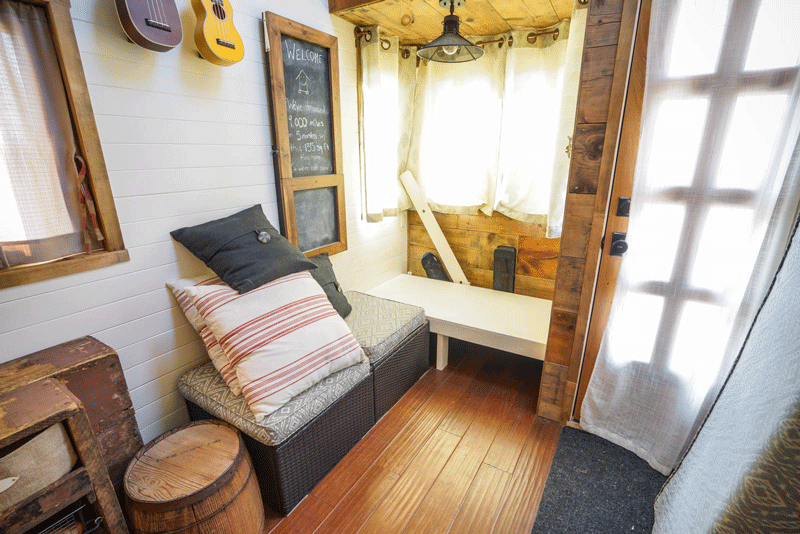 Courtesy of Tiny House Giant Journey
From your bed to the bathtub: it all comes with the design and how comfortable you are with this interesting idea. There are several ways to bring some distance and safety for your dry sheets. You either hate or love it.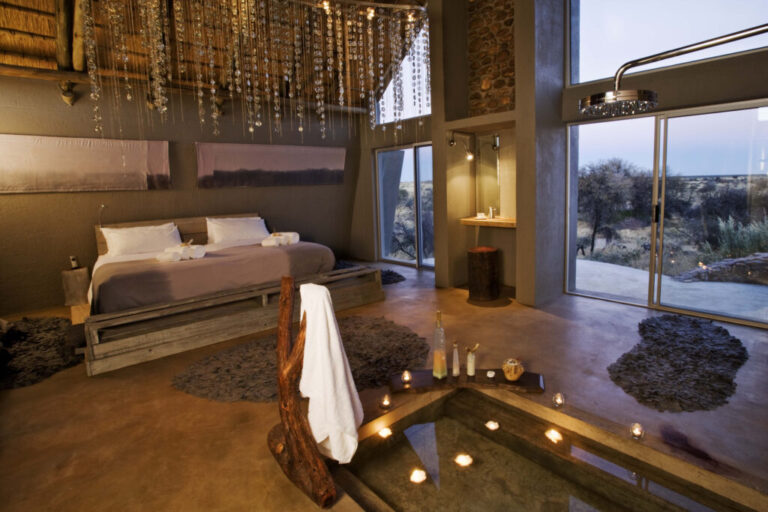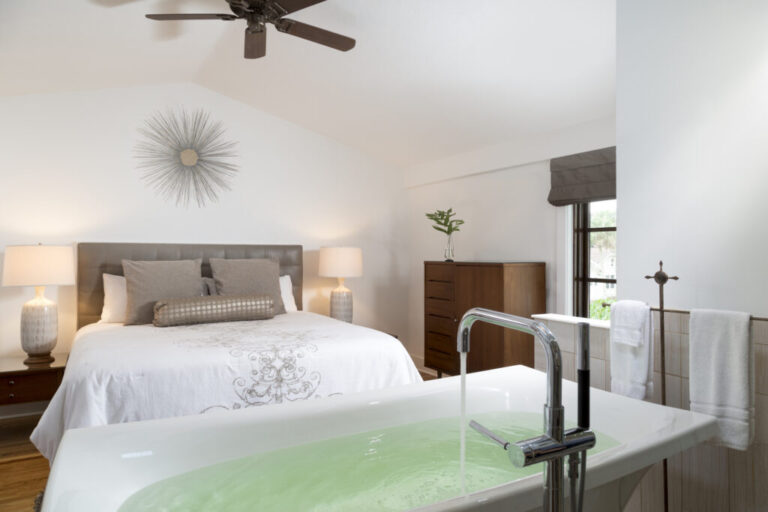 Courtesy of Getty Images
Want to have the best from the outdoors without going out? Think of having a space where you can get sliding screens that will let you enter "outdoor elements such as greenery, sun, and the moonlight".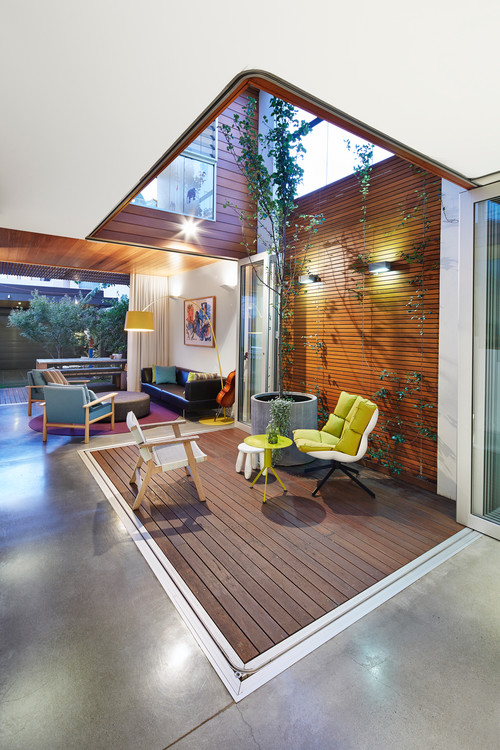 Here you can sleep, play and study in one place. Go vertical with an upper bunk bed and with play and study areas underneath. Using vertical spaces like shelves also make the most out of this space.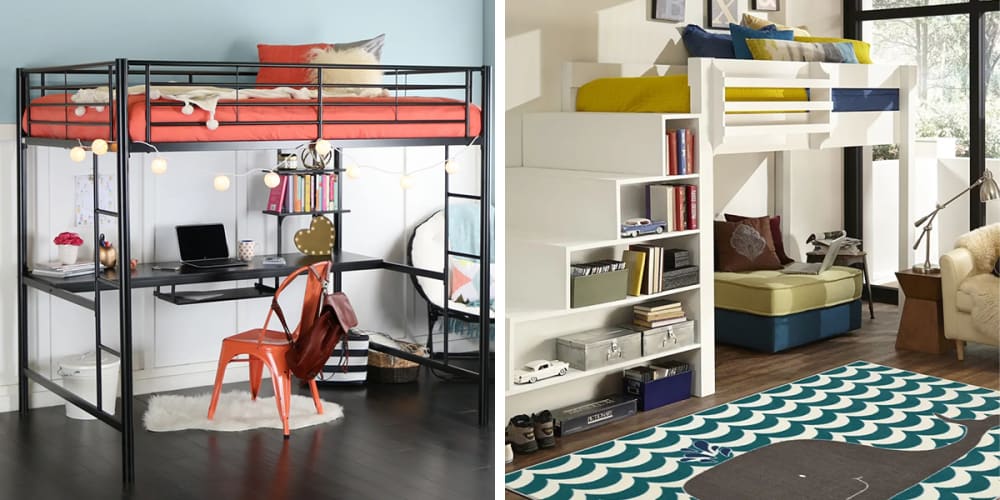 Courtesy of Build.com, Inc.
Interested in gardening but have limited space? Consider micro-gardening where you can utilize small spaces including vertical gardens to grow a variety of plants.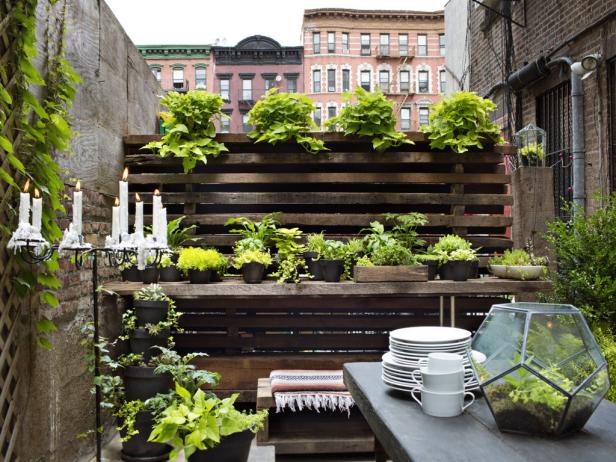 Courtesy of HGTV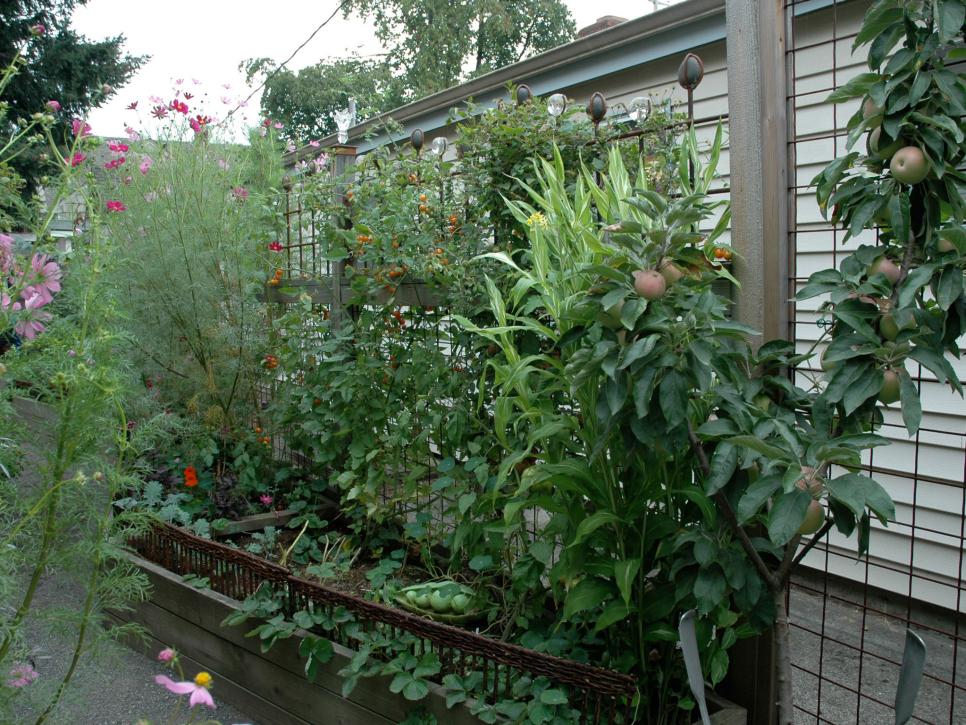 Melinda Myers
You love your work at home, but you need to work out more. Consider making your home office a functional gym too.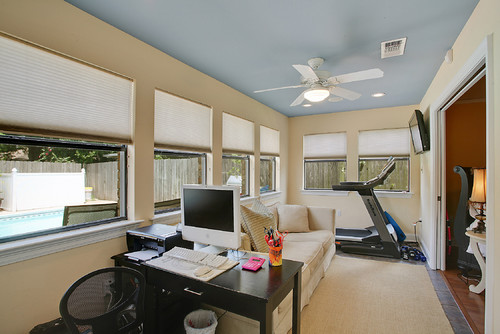 Courtesy of Emily Henderson
Your outdoors can bring more joy by making it a fun and relaxing space. Use throw blankets to create additional seating spaces. Temporarily repurpose inside furniture for the outdoors. Move ottomans, chairs, and even finish tables outside to create beautiful spaces for entertaining. Just be sure to have a cover like a tarp available or the ability to move it inside promptly with any potential inclement weather.

Photo via
@lil._.bird
Photo via
@home_and_abroad
Photo via
@scott_dfw_turf
When multi-purposing your spaces at home, make sure to reuse and find eco-friendly materials. Be practical and discover your needs/wants and how you can bring the best out of your home. Finally, remember that Realty Sage is the right option to find you a home. Other websites can't provide the amount of data that ours does, take the sage shortcut and get your next healthy home now.
Back to news