Zero Energy Ready Home_Department of Energy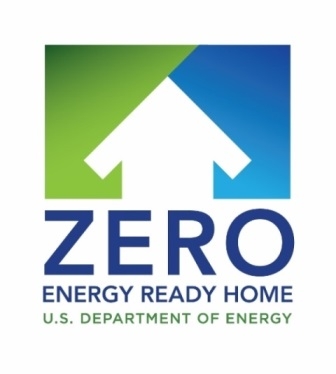 h
ttp://energy.gov/eere/buildings/zero-energy-ready-home

A DOE Zero Energy Ready Home is a high performance home which is so energy efficient, that a renewable energy system can offset all or most of its annual energy consumption.


Since 2008, the U.S. Department of Energy's (DOE) Builders Challenge program has recognized hundreds of leading builders for their achievements in energy efficiency—resulting in over 14,000 energy efficient homes and millions of dollars in energy savings. The DOE Zero Energy Ready Home—formerly DOE Challenge Home—represents a whole new level of home performance, with rigorous requirements that ensure outstanding levels of energy savings, comfort, health, and durability.
More information about this certification

1. Explain briefly what is the basic certification process (application, inspection, completion)?

Application: The DOE's Zero Energy Ready Homes (ZERH) certification is completely aligned with ENERGY STAR Certified Homes. Builders become partners by completing a simple and quick online form. Thereafter they are allowed to use the ZERH logo in compliance with the logo use guidelines.
Verification: An initial HERS software analysis based on plans is performed to ensure each home is designed to comply with ZERH. Just like with ENERGY STAR Certified Homes, there are mandatory requirements, a performance threshold (e.g., HERS Index scores generally from the low to high 50's), and size adjustment factor. Thereafter, the home is constructed with the same two field inspections used for ENERGY STAR Certified Homes including one at framing and one at final. Depending on whether HERS optional inspections are assigned to the HERS Rater or performed by the builder, the time and level of effort for verification is similar to ENERGY STAR.
Completion: Upon completion of construction, the final HERS rating is completed and the HERS rater reports the home to DOE.

2. Approximately how long does it take for a home to get certified?
If following the above checklist, almost immediately.

It takes approximately the same amount of time to certify a home to ZERH as ENERGY STAR using the same HERS software analysis and two field inspections.
3. What is the cost for a single family home?

The ballpark cost, or incremental cost, to achieve ZERH above a minimum code home ranges from $5,500 to $8,500 depending on many factors (see cost analysis at: http://energy.gov/eere/buildings/downloads/doe-zero-energy-ready-home-savings-and-cost-estimate-summary ). However, many ZERH builder partners are demonstrating that they can meet program requirements for same or modest cost increases above conventional construction. Note that some builders do elect to use premium-cost innovations that do lead to much higher costs.

4. What makes you different from other certifications?

The DOE's Zero Energy Ready Homes (ZERH) certification is unique in two ways. One, it delivers a compelling brand that leverages the aspirational goal of 'Zero' energy bills while ensuring critical performance solutions are fully integrated. Second, ZERH represents what home leading experts would choose for themselves because program requirements are based on expert recommendations from DOE's Building America program expert teams and national laboratories, and the results of polling hundreds of leading housing industry experts across the country who demonstrate a virtual unanimous preference for ZERH, or better, performance.

5. Do you focus primarily on energy efficiency or multiple elements for certification, and what are they?
ZERH focuses on seven must-have systems for certification including optimized thermal protection, whole-house water protection, high-performance heating and cooling, high-efficiency components, comprehensive indoor air quality, solar ready construction and enhanced quality assurance.

6. Approximately how many certifications have been completed?


The DOE ZERH is quickly approaching 1,000 certified homes by the end of 2016 for the latest version of the program, but over 14,000 homes have been certified under its original name, DOE Builders Challenge.

7. Please describe the region you cover, if not national.
The DOE Zero Energy Ready Home Program is a national program.

8. Are renovations/remodels eligible for certification, or is it primarily new construction?

Some renovations that have been Zero Energy Ready Home certified could be eligible, however, it would typically entail a gut rehab process to address all program requirements. Thus, ZERH is primarily for new construction.
Any other information you'd like to share?
You can view a short video on why ZERH is the 'Home of the Future…Today' and take a virtual tour of the ZERHs that deliver a new level of homeownership experience on the Tour of Zero.
The ZERH web site offers comprehensive marketing materials like the consumer brochure and point of sale fact sheet, as well as a variety of live and recorded webinars and trainings from experts.